AHS Theater Ensemble will open "Annie Get Your Gun" this Thursday, March 12, at 7 pm in the Little Theater.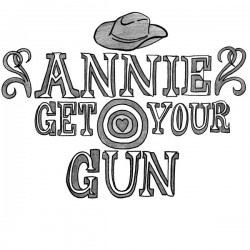 "Annie Get Your Gun" tells the story of Annie Oakley, the best female sharpshooter in the West. A musical comedy about love, ambition, and the joys of show business, "Annie Get Your Gun" is a perfect show for everyone!
Come and join AHS Theater Ensemble in their production of this timeless classic:
Thursday, March 12: 7pm
Friday, March 13: 7:30pm
Saturday, March 14: 8pm
Sunday, March 15: 3pm
Tickets to the Wild West Show are $10 for students/seniors and $15/20 for adults. Purchase at the door (if available) or click here to order advance tickets online.