WHAT AMF SUPPORTS
Your donations help provide all this for Albany students
INSTRUMENTS & EQUIPMENT
AMF provides quality instruments our bands need and that are prohibitive to rent–like tubas, and timpani. We also repair school loan instruments and provide equipment, like choir risers and sound support.
SHEET MUSIC & SUPPLIES
We supply $10,000 annually in sheet music for elementary, middle and high school bands and choirs, along with band & choir T-Shirts and as-needed supplies so our teachers can help all our kids learn and thrive through music!
FESTIVALS & COMPETITIONS
We pay entry fees for regional and state festivals that teachers utilize as curricular goals for AMS & AHS ensembles. Albany groups earn top marks each year, and many students go on to honor bands and choirs.
GRANTS & SCHOLARSHIPS
We grant funds for programs like Kindergarten music, provide scholarships for band and choir trips, and are honored to present Jesse Chow-Smith Scholarships to students who love and value music in the community.
History and Mission
Supporting music across the AUSD since 1990
Albany Music Fund has its roots in the Albany Music Boosters, founded by the late Ernie Douglas, longtime director of the Albany High School instrumental music department. The Music Boosters established a tradition of raising funds for instrument repairs as well as other parent-based support functions. In 2002, in the midst of severe budget shortfalls, the entire AUSD music program faced elimination. A group of parents and music teachers mobilized to save the program district-wide, and Albany Music Boosters was folded into a new organization called the Albany Music Fund, chartered as a nonprofit charitable organization. Albany Music Fund now supports vocal and instrumental music programs at every grade level in the AUSD. We succeed through the participation of volunteer parent and student leaders, dedicated music teachers, and the many Albany family and community supporters who give generously of their time and money. We believe music is a fundamental element of the Albany public school curriculum with unique benefits for students. We are determined that every child should have access to a quality education in music.
ALBANY SCHOOL MUSIC PROGRAMS
Follow the links for more info on Albany School Music Programs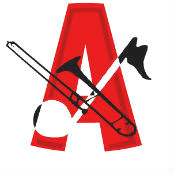 Albany HS Instrumental
Symphonic Band, Wind Ensemble, Jazz Lab, Jazz Band, String Orchestra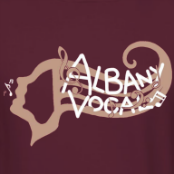 Albany HS Vocal Music
Concert Choir, Bass Clef, Treble Chamber Ensemble, Chamber Singers, Vocal Soul
AMS Instrumental
Cobra Band, Concert Band, Symphonic Band
AMS Choirs
Cobra Choir, Choir Gold, Choir Black, Chamber Choir
LATEST NEWS
Albany Music in Action!
The new school year is already in swing, and this weekend AHS Rhythm Bound will perform at Solano Stroll at the corner of Curtis & Solano across from Safeway at noon and 2 pm. Come on by, hear some great tunes and support Albany student musicians!
A little information on the many benefits to Albany students that your donations support!
Previous
Next